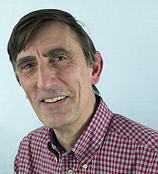 An established playwright, Stuart has published two detective novels, A Scandal in Scarborough: The First Paget Brothers Mystery and The Diva in the Duck Pond, both of which are available via Amazon or Lulu.com.
His biggest success on the stage has been Holmes & Watson: The Farewell Tour, which has so far clocked up over 150 performances, touring to venues in England and Scotland. A sequel, Holmes & Mrs Hudson: For One Night Only, is in preparation.
Stuart's play A House by the Sea was performed at BAC in London in 1994 and broadcast on Radio 4 in 1997, starring Ciaran Hinds, Kate Buffery, Helena Bonham Carter and Julian Rhind-Tutt.
To find out more about Stuart's plays, please click here.